Every YouTuber is looking for simple yet effective ways that will help them increase Youtube engagement rate on their videos in terms of likes, shares and comments.
If you are haunted by questions like…
"How can I make my YouTube videos engage more?"
Or…
"How can I increase my content engagement?"
You have landed at the right place! Today I am going to share top 3 hacks to increase YouTube engagement that are not only simple but also highly effective!
The process of increasing engagement on your channel may seem tiresome but if you play your cards right, it could be a big win for your channel. Many Youtubers even buy YouTube subscribers cheap that are real people, in order to increase organic engagement on their channel.
Keep reading to find out more!
How to increase engagement on YouTube?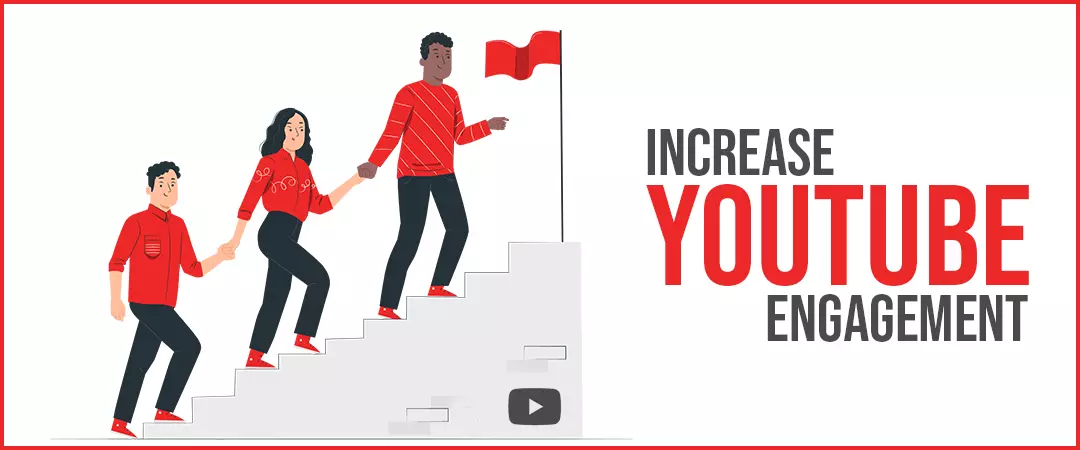 According to rules of youtube engagement, Youtube determines the engagement on a channel through metrics such as likes / dislikes, comments, shares and subscriptions, where in, shares and subscriptions have the most weightage and say about the quality of a video. Thus, in order to increase your engagement, we will focus on these metrics!
Here are the top 5 ways in which you can get more engagement on Youtube
1. Catch attention with thumbnail and title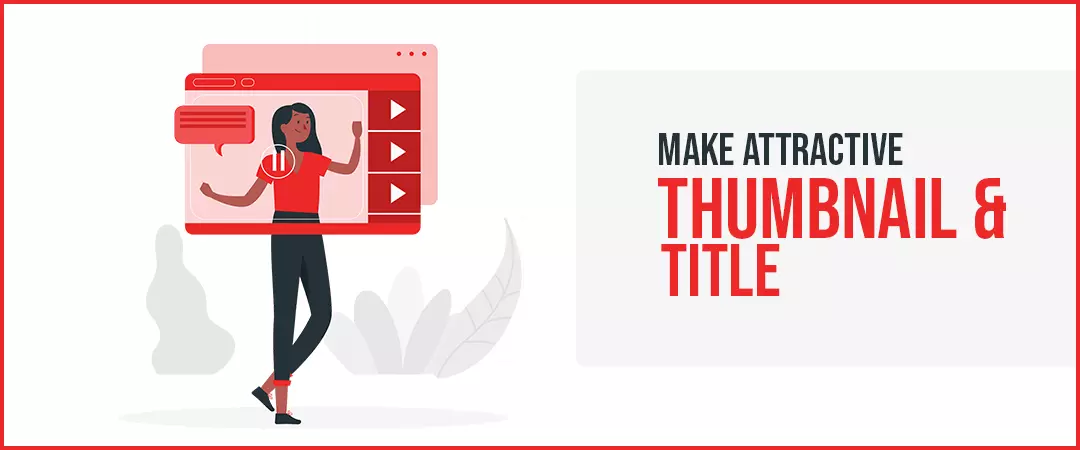 Your thumbnail and video title are the first things a viewer sees as soon as they lay eyes upon your video. Thus, it becomes a great opportunity for you to catch their attention and make them click on your video!
But mind you, humans have an attention span shorter than that of a goldfish. Meaning, you have to smart about this!
Add text
The easiest way to start, is by adding big, bold text to your thumbnail, with contrasting color.
Complement your title
Your thumbnail should compliment your title, such that, together they tell one story, allowing your viewer a sneak peek into your video.
Create a FOMO through title
When you tell viewers what they would be missing if they don't watch your video, rather than telling what you have to offer, they will be more likely to click and watch your video. Learn more about Youtube SEO here.
Click Through Rate
Another plus point that comes with creating a great thumbnail is, a positive growth in CTR. If your video pops up in the suggested window, a viewer will be sure to click on it. Thus, great thumbnail and title help you draw in potential viewers by piquing their interest. By raking in more viewers and getting more views, your videos will yield more YouTube engagement.
2. Interact deeply with your audience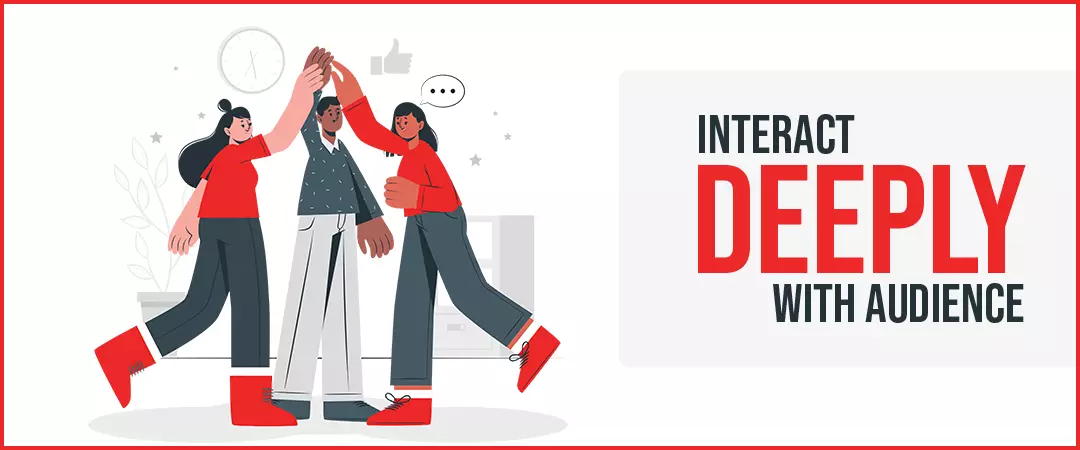 This is probably the most important factor that will help you improve YouTube audience engagement. Why? Well, who else will engage with your videos then? Thus, it is important to interact with your viewers to show them they hold prime importance.
Encourage them to like, comment & share
At the beginning and end of each video, always address your viewers warmly by acknowledging them and then ask them to like, comment & share your video. This is a great way to get more comments.
Reply to comments
Yet another way to increase Youtube engagement is to reply to as many comments as possible, especially, in the first few hours after publishing. This also shows your viewers that you care for their opinion.
QnA
Ask your viewers to send in their questions they would like to ask you. Answer these questions in a livestream or in a video. This will make your viewers feel more connected to you.
These practices not only help you increase average youtube engagement rate but also helps you build a loyal community around your channel.
3. Use YouTube cards and End Screen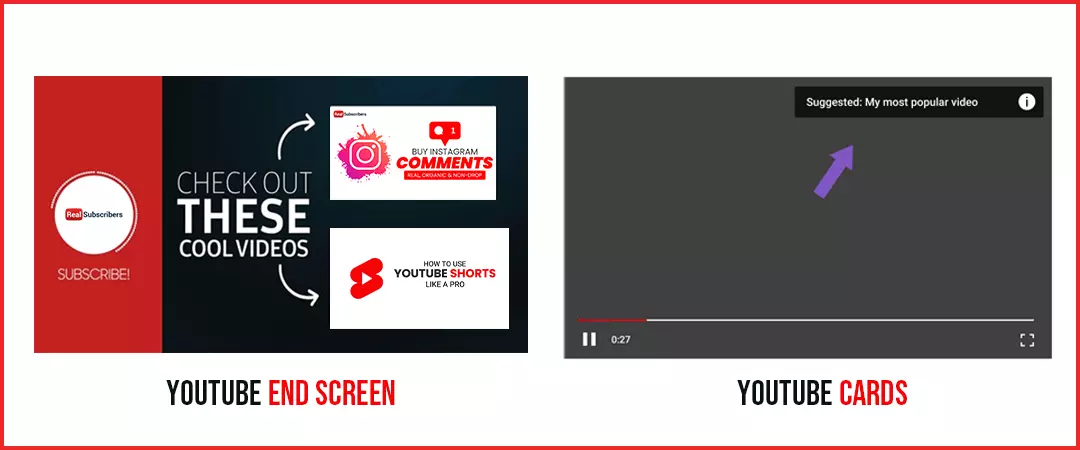 Youtube cards and end screen are both great ways to drive your viewers to do a desirable action such as taking a poll or subscribing to your channel. You can even use them to drive traffic to other videos on your channel or even to your website.
Call to Action
Youtube cards work best with simultaneous call to actions. They appear in the top right corner of your screen, giving viewer an option to click or not to click on it.
Promote through end screen-
Youtube allows you to promote up to four elements in the end screen. You can use it to create a CTA to subscribe to your channel.
Multiplies watch time
If a viewer has watched a video all the way through, they are more likely to watch another video on your channel. Thus, when you promote other videos form your channel through youtube cards and screen, it helps in multiplying the over all watch time on your channel. This way you will definitely grow your Youtube channel.
Thus, by simply creating youtube cards and embedding video links in the end screen, you can increase youtube video engagement without much effort.
I hope you found this as an insightful blog on "How to increase YouTube engagement". Come back for more such blogs.