Hi Beauty Enthusiasts!
It's no denying that the YouTube Beauty Community has emerged as one of the biggest communities on YouTube in terms of views, subscribers and as well as money. Some of the top YouTubers also made it in the Forbes highest paid YouTube influencers list.
These immensely talented artists have managed to expand their beauty community through YouTube and gained a huge league of dedicated fans who eagerly wait for their next video. They have basically become YouTube celebrities as all major media platforms take a great interest in their personal and professional lives.
After scouring through the masses, we have brought you the top YouTube beauty influencers of 2021 in the game today!
Jeffreestar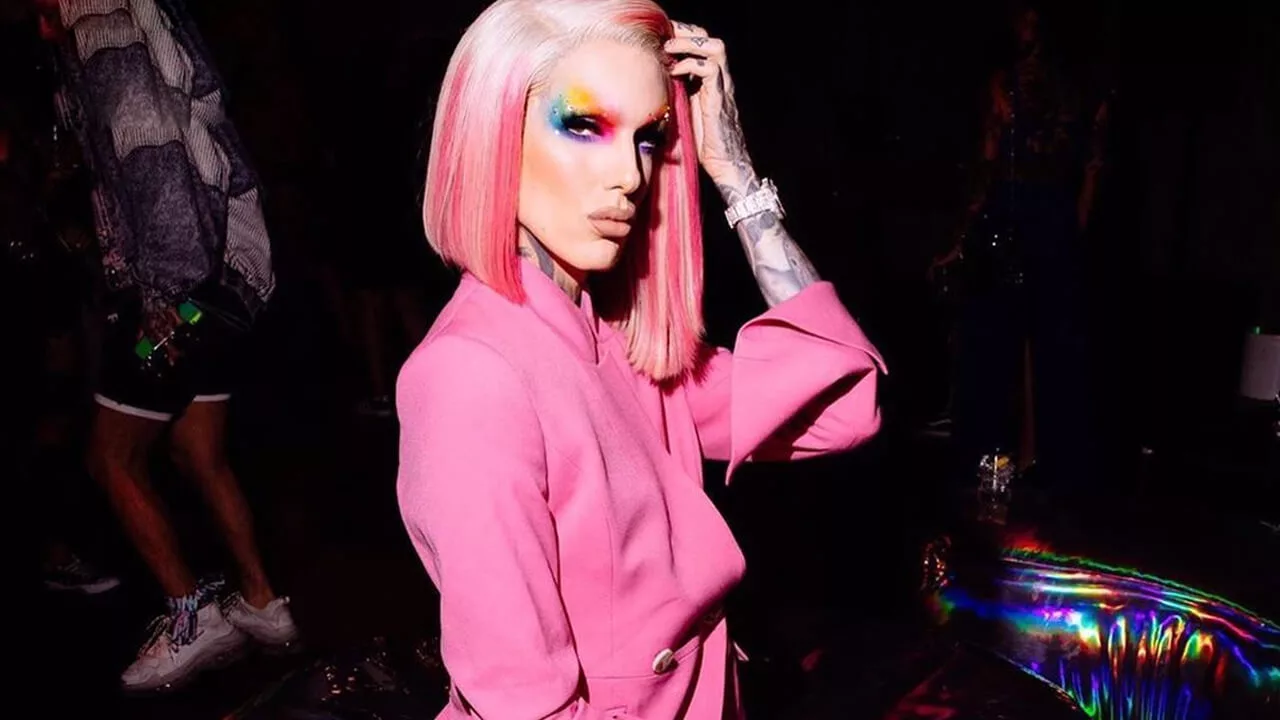 It's almost impossible to not talk about Jeffree Star when the topic of discussion is beauty. No less famous than any silver screen celebrity, Jeffree star actually began his journey in 2006 from Myspace. He regularly started publishing videos on YouTube only a few years ago and since then, has managed to gain almost 18 million subscribers and accumulated 2.2 billion channel views. His most watched video has 48 million views. Apart from a beauty influencer, Jeffree is also a singer-songwriter, model and entrepreneur.
James Charles
Another big name in the beauty industry today is of James Charles. Describing himself as a 20-year-old with few blending brushes, James started out his journey with simple looks in December 2015, and went to gradually creating more complex and intricate looks. His has since gained a massive following of 18 million subscribers and 2 billion channel views. Making into the Forbes 30 under 30 list for Art & Style in 2017, he also became the first male ambassador of Cover Girl.
Rclbeauty101
The RCL in the RCLbeauy101 stands for Rachel Claire Levin i.e. the hostess of the channel. She started her journey in 2010, as a 15-year-old girl uploading her make up routines. Flash forward to a decade later, she has made a place and a name for herself in the beauty industry by sharing beauty, fashion, lifestyle, DIY as well as comedy videos. Gaining over 14.4 million subscribers, her channel has generated over 3.62 billion views. She has also featured on the cover of magazines such as Adweek. Her most popular video is 'Disney Princess Pool Party' which has received over 331 million views till date.
Bethany Mota
Beginning her journey in 2009, Bethany has truly become an icon for the GEN-Z. She began her career as a YouTube beauty creator with haul videos, and then gradually branched out to share videos on her personal life as well including videos on travel, style, cooking, comedy etc. She has so far gained 10 million subscribers, whom she calls her motivators and her channel has generated 986+ million views from a total of 424 videos. As haul videos became more and more famous on YouTube, Bethany became one of the top beauty influencers on YouTube.
Michelle Phan
Vietnamese origin- Massachusetts born Michelle Phan began her journey as a beauty artist way back in 2006. Since then, she ventured in to several business propositions such as Ipsy and EM cosmetics. Gaining 8.91 million subscribers and over 1 billion channel views, Michelle is definitely one of the most successful YouTubers. Making into the Forbes 30 under 30 list, Michelle has also been nominated for and won prestigious awards like the Streamy Awards. She describes herself as '50% child, 50% old soul'.
Cari Bybel
Hailing from New Jersey, Cari Bybel is a 29-year-old beauty influencer who started her YouTube career in June 2011. Publishing once to twice a week, Cari shares with her followers, beauty routines, fashion trends and sometimes her day to day activities, thereby creating a strong and personal bond with her fans. She has managed to gather a following of 6.2 million subscribers and 611+ million channel views from a total of 424 videos. She also runs a beauty blog known as 'The Beauty Bybel' where in she shares latest trends and seasonal looks.
Manny MUA
Manuel Gutierrez, professionally known as Manny MUA, is a beauty vlogger from San Diego, California. Starting out in July 2004, Manny MUA has gained a massive following of 4.78 million followers and gathered 495 million channel views from a total of 471 videos, publishing weekly. Manny MUA became the first male ambassador for Maybelline and went on to find his own business venture called Lunar Beauty. He also made in to the Forbes 30 under 30 list for Art & Style. Believing that make up is genderless, Manny MUA has built a community that shares his beliefs.
Kandee Johnson
From Los Angeles, California, Kandee is a YouTube beauty artist sharing videos on make-up transformations, make-up tutorials, hairstyle tutorials and make-up hacks. Kandee is a successful celebrity make-up artist, having worked with celebrities like Conan O' Brien. She began her YouTube channel in 2009, and since she has managed to gain 3.86 million subscribers and 453 million channel views from a total of 631 videos. She also runs a blog where she writes about lifestyle, beauty, fashion, craft as well as inspiration. She also appeared on The Late Late Show with James Corden and also acts as judge on the Lifetime TV Show, Glam Masters.
Be it men or women, both have heavily contributed in making the YouTube Beauty community what it is today. These creators dreamed up, created and hyped- up beauty trends. These top beauty YouTubers from USA have broken down the social stigma around issues such as men wearing make- up, and many more issues that have become obsolete thanks to them. These beauty influencers come up with seasonal & festive beauty looks, and help their followers to create amazing looks just at home, with their regular beauty products, making them the top beauty influencer in USA.
Want to grow your youtube channel, get youtube subscribers now.
This was our list of the top beauty YouTubers in the USA. Let us know which one of them is your favorite.