Hi prank youtuber enthusiasts!
It's no denying that we all secretively love pranks! Well so do some YouTubers, so much that they decide to make a career out of it! They do what they love and make an income out of it. They not only give us a good laugh but also incorporate social issues in their pranks to create more awareness. But you must be wondering only one thing right now!
How much do prank YouTubers make in a year?
Well YouTube Channels like Funk You with over 2.6 million subscribers and 470 million views make almost about $1 million in a year. If you want to sail in the same boat, we have 5 tips that will help prank Youtubers make money through their prank Youtube channel in 2021.
Monetize your Prank YouTube Channel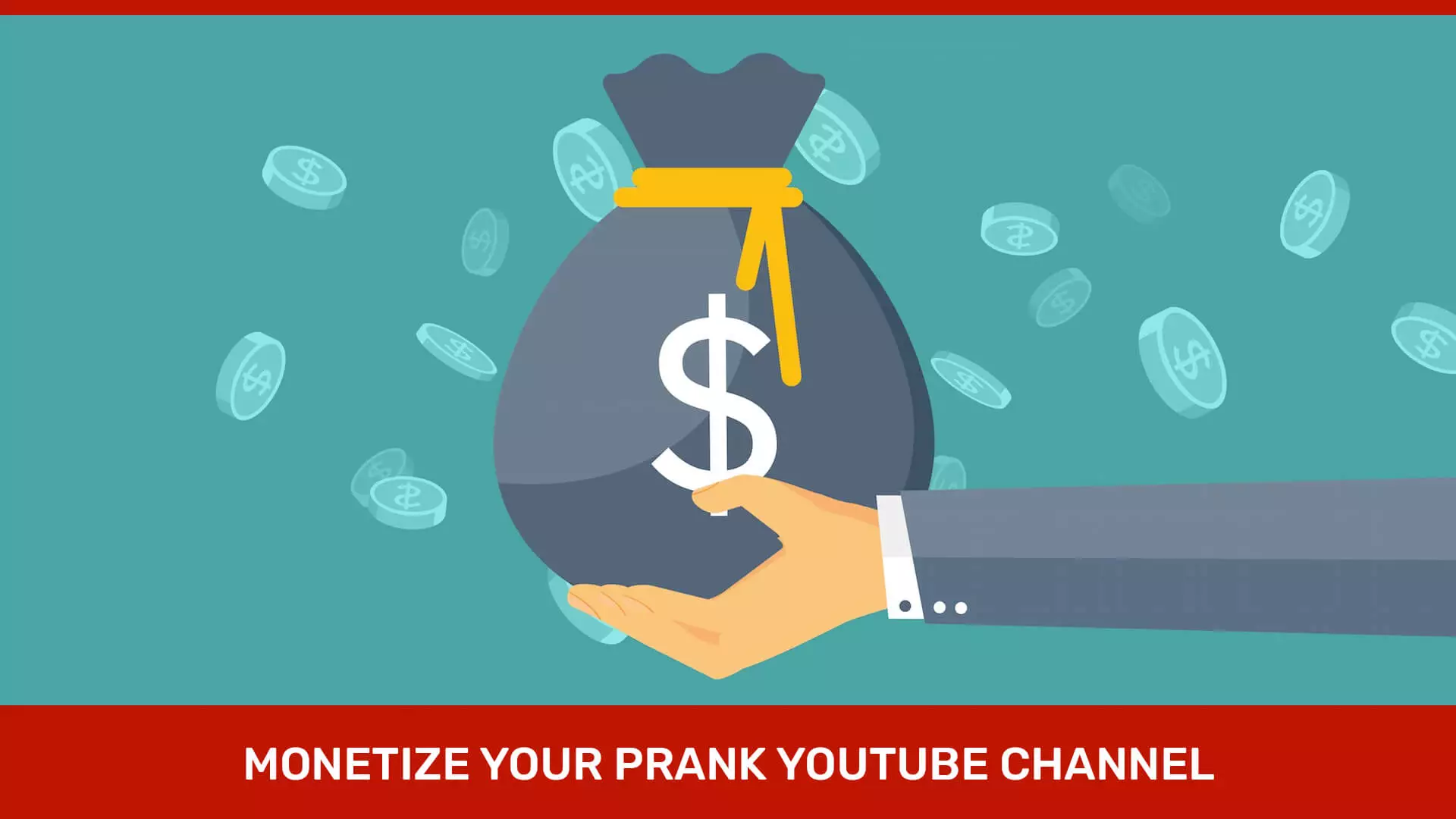 Well, the easiest step to step on towards making money as a prank YouTuber is to monetize your channel. Ever heard of Google AdSense? Let me walk you through it! Google AdSense is a platform by Google which allows you to run advertisements in your prank channel. These ads may appear in the beginning, in the middle or in the end of your video (concepts of true view video discovery ads and instream ads). According to Google Revenue Policy, Google pays you 68% of what the advertiser is paying to Google. You get paid whenever a viewer clicks on your ad. Once you hit 1000 subscribers and 4000 watch hours in a year all you have to do is sign up! You can even buy real subscribers for your prank youtube channel to reach your first 1000 subscribers.
Make a clever YouTube SEO strategy
Whenever you are all set to publish a new video, make sure you have done your keyword research. Do an in-depth analysis about what people are searching to watch videos similar to yours! Use these keywords to optimize your prank video title and description but also beware of keyword stuffing. By optimizing your prank video title and description, you boost the ranking of your video in the search engine of YouTube. This brings more traffic towards your channel which results in more ad clicks and ultimately more sales. This is the most crucial skill you should have to make money as a prank YouTuber.
Always keep up with Trending Topics
The best way to attract new audience on your prank channel is by making burst videos, i.e., videos on trending topics. Use simple tools like Goggle Trends to find out what are the trending topics in your niche and make videos on those topics with a personal touch, so that your viewers feel exclusive. By doing so, you are always one step ahead of your competitors and gives you your competitive advantage.
Conduct Social Experimentations
Many Prank YouTubers have found great following by conducting social experiments on important and usually, hushed over social issues, that need to be presented in light. Prank youtubers go and ask opinions of people to understand the mental standpoint and thought process of the society as a collective around a certain provocative social issue. When pranksters make such videos, they receive more traffic, resulting in more ad clicks and ultimately more sales. Thus, prank youtubers can make money by making videos on social experiments.
Interact with your audience
YouTube found that if a creator likes the comment of a viewer, they are three times more primed to become a subscriber. Thus, it is important to interact with your audience. Make sure that you reply to as many comments as possible. Interacting with your audience makes them more loyal to you and they watch every prank video you publish, bringing you more watch hours and ad clicks and ultimately earning you more money for your prank channel. This also helps you increase your YouTube subscribers (aggregate prank loving audience).
Collaborate with fellow Prank YouTubers
When you collaborate with a fellow Prank YouTuber, you get the opportunity to tap into their dedicated audience and attract them towards your channel. If they find your content worth watching, they won't minding becoming a subscriber. This is a great way to gain legit subscribers for your prank youtube channel.
From tricking their friends and family to bystanders- Prank YouTubers always know the right recipe to humor their audience up and we know the perfect recipe that will then make money as a Prank YouTuber. Swear by these tips and tricks and make a career out of pranking people.